Designing A Home From Scratch
A home is more than a simple place to rest your head. It should reflect the owner's unique personality and tastes, and serve as a peaceful sanctuary that you can take pride in. You may have recently acquired a new home or are looking to change one you already have with multiple remodeling projects, renovations, and a fresh home design. No matter what your needs are, our custom home building and design specialists at Vanguard North can provide the tools and knowledge needed to make your whole-house remodel perfect.
Vanguard North is a family-owned and operated home remodeling company and custom home builder that has been bringing Tallahassee homeowners their dream home for decades. We hold your home remodeling ideas and vision in the highest regard, and our remodeling contractors strive to refine your dreams into a reality.
Call our general contractor at (850) 997-0016, or visit us online to begin your whole-home remodeling project in the Tallahassee, Florida area!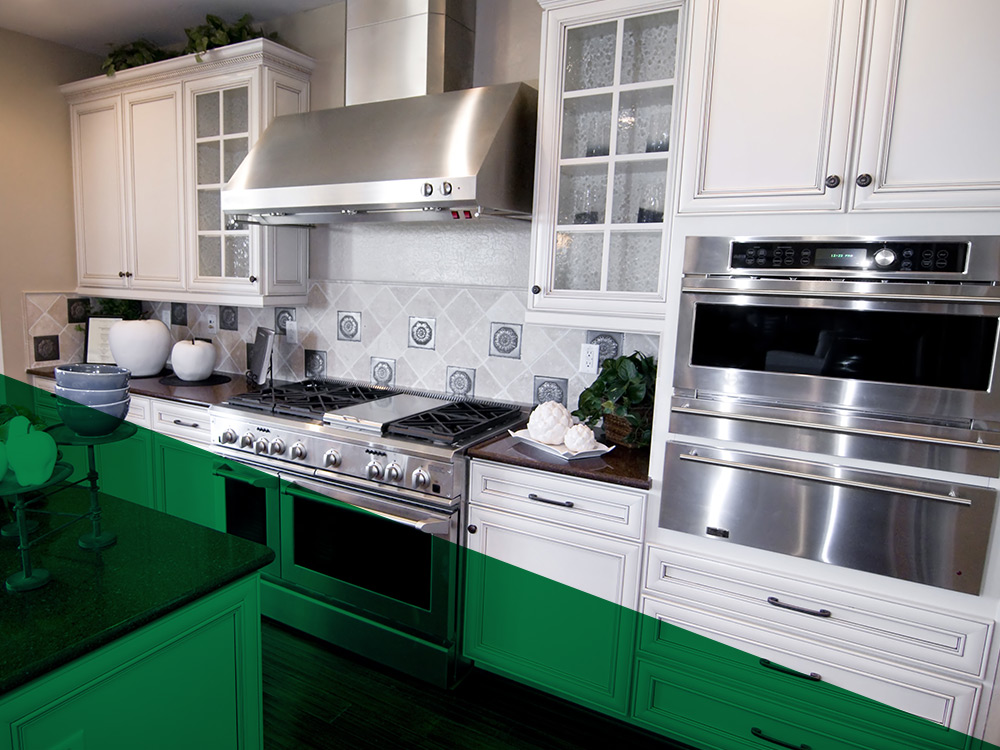 BEGINNING THE ENTIRE HOME REMODELING PROCESS
Our absolute priority is to preserve your home improvement vision and build it according to your unique tastes. In our initial meeting, we will discuss your goals, your wants, and how best to meet them. We strongly believe that laying down a groundwork of solid, open communication and trust is key to bringing out the best home design and building process possible. Here are some things to consider before our meeting:
What is your ultimate goal? This includes the overall design of your Tallahassee home, the use of rooms, and how you want space to be identified. Do you dream of a sprawling, gorgeous and yet functional kitchen? Do you prize a luxurious and decadent master bathroom?
Are you looking to add-on to your space as well? A second floor or room addition may be your aim, or possibly an attic renovation to add usable space.
Will you need a land or structure inspection to ensure your wants are sound?
In addition to these points, we want you to bring us all of your ideas when we meet for your home remodeling consultation. Yes, even the ones that seem audacious, bold, or even strange. The goal of a whole-home remodel is to satisfy your needs and infuse your personal tastes into your space. Part of the joy of our work is to walk through the design process, assisting you in creating your dream home.
When it comes to home remodeling in Tallahassee and the surrounding areas, the skilled contractors at Vanguard North are the experts. Contact us to learn more!
WHOLE-HOUSE REMODELING IN TALLAHASSEE
When tackling a home improvement project of this magnitude, it can help to consider each area of your home. Envision how spaces will look when finished, and generate ideas for how space will be utilized.
Kitchen Remodeling
If you've got a culinarian in your home, then function is of prime importance during a kitchen remodeling project. But function doesn't have to supersede gorgeous design. Perhaps a more modern kitchen design accented with clean, shining steel and stunning marble countertops could serve well in your home. Or, possibly butcher block countertops made of rich cherry, oak, or teak suits your tastes for a more contemporary tone. There is no limit when it comes to your new home design, and our highly-experienced craftsmen can accommodate any kitchen remodeling idea.
Bathroom Remodeling
A great bathroom remodel transforms a simple space into your own personal getaway. Melt away hours of stress and treat yourself to a soothing reward in a personalized, custom bathtub. Or, maintain a simple bathroom design and function while giving yourself a treat with an enclosed standing shower. Your needs are easily met by our home design and building experts, and we're more than excited to hear your thoughts and bathroom remodel ideas.
Master Suite Remodeling
Your bedroom is one of the most important rooms of your home. In it, you can unwind from the stresses of your day-to-day life. Allow the team at Vanguard North to customize your luxury master bedroom into a relaxing getaway. In fact, you may love your bedroom so much that you will never want to leave it! Addressing all of your bedroom remodel ideas and needs, we at Vanguard North take pride in our customers' satisfaction and enjoyment of their new space. Helping with each stage of the home remodeling process, we make sure that you get the luxury master suite you've been dreaming of.
Exterior Remodeling
Does your home's exterior look dated? Do you love your living space and the inside of your home, but want to remodel the outside of your home to better fit your family's aesthetic? Are you looking for a new stucco façade or an update to your siding, windows, and eaves? Vanguard North has experienced designers and technicians who are here to help with your home's exterior remodel.
WHY CHOOSE VANGUARD NORTH FOR WHOLE-HOME REMODELING?
Vanguard North has created a team of experienced remodeling contractors that functions much like a family; we depend on the value and skill of each and every member of our team during a home design, remodel, or custom home addition. When handling your whole-home remodel, you become a part of our family as well. Your ideas, your wants, and your goals are imperative to creating your dream home, and we place great value on them during the entire building process.
We've been in business for over 35 years, which has given us vast amounts of experience to draw from when completing your custom home remodel. Our clients are our top priority, so your needs will be addressed in our initial home remodeling consultation. Here, you can read testimonials from our clients, who emphasize our timeliness, thoughtful customization of living spaces, and the craftsmanship involved in our work.
---
Schedule a consultation by filling out our contact form or by calling us at (850) 997-0016
to get started on creating your dream home!