Custom Home Additions
CUSTOM HOME ADDITIONS IN TALLAHASSEE, FLORIDA
Are you looking to complete a room addition in your Tallahassee, Florida home? Do you need an additional bedroom, bathroom, and play area for your growing family? Would a sunroom addition adjoining your master bedroom and a corresponding breakfast room really open up your home? You've found the right custom home builders at our family-owned and operated company, Vanguard North. Bring us your home improvement ideas and dreams, and let us turn them into a reality!
Our skilled craftsmen at Vanguard North have more than 35 years of experience in custom home building, remodeling, renovations, and room additions, so you can trust us to do a quality job and provide friendly service. Call us at (850) 997-0016.
or fill out our contact form to learn how we can bring your home design ideas to life with a custom home addition!
THE PLANNING AND DESIGN STAGE OF HOME ADDITIONS
When you choose Vanguard North as your trusted custom home builder, you are working with an experienced team that has a breadth of knowledge and skill in the world of carpentry. We are with you from the home design phase to the very last sweep of the broom at clean-up, so start the design process by bringing us all of your home improvement ideas. We want to know what you envision for your home addition, whether that be a huge master bedroom, a brand new kitchen, or a second story addition.
Here are a few things that are helpful for us to know about you:
How you primarily envision the space being utilized. Are you adding a play room for your kids or grandchildren? Do you want a porch addition so you can spend more time outdoors? Does a bigger kitchen with double the counter space sound like heaven? Whatever your home improvement ideas are, let us know so we can build your custom home addition with your goals and vision in mind.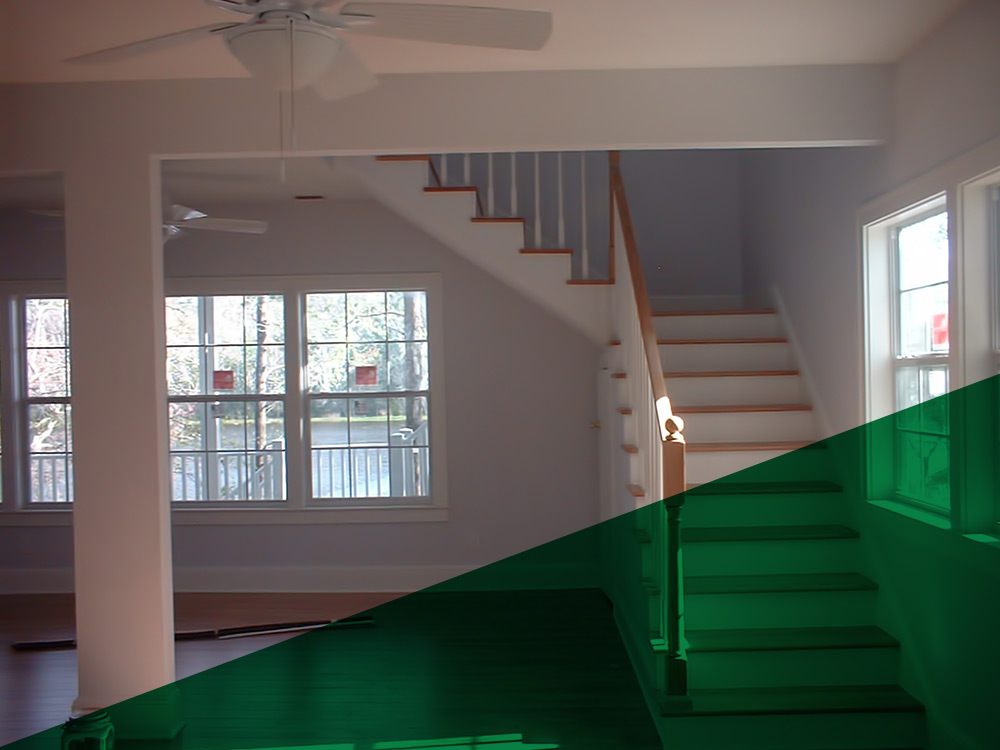 What you know you don't want. For our home builders, knowing what you don't want is just as important as knowing what you want included in your custom home addition. Love the current placement of your fireplace? We'll be sure not to touch it. Don't like L-shaped stairs? We won't even think about it. Part of what makes Vanguard North the leading custom home builder and remodeling company in Tallahassee is that we keep you in the loop through the entire process and have your vision at the heart of everything we do.
The value you want to assign to the new space. Expecting to become grandparents in the next five to 10 years? We'll make your new bedroom addition cozy and kid-friendly. Looking to transform your master suite into a relaxing oasis? We'll be sure to include plenty of luxury features in your new master suite. Knowing the value of your new home addition helps our home builders create the best possible space to fit your wants and needs.
Important parts of your property that we should highlight. If you have unique features on your property that you want to enhance through a custom home addition, be sure to let us know! We can ensure that your second story addition doesn't block the view of that beautiful old tree that has stood in your front yard for a century or that the sunroom addition compliments your current landscaping.
Flow of family members as they move throughout the house. The goal of custom home additions is to maximize your space in a unique and meaningful way, not interfere with your daily routine. If your kids like to play in a certain area of the living room or you have a particular route to the kitchen, let us know so we don't get in the way!
Once we know what you want from your home improvement project and the best way to go about getting your addition accomplished, you will be presented with a custom home design. Not only do our interior designers have traditional two-dimensional blueprints, but we also offer digital 3-D modeling so you have a pre-construction view of what this new part of your home will look like!
CONSTRUCTION ON HOME ADDITIONS IN TALLAHASSEE, FL
Our aim is to make your home your castle, so when building your castle, we make it as strong and energy-efficient as possible. We know that energy efficiency not only helps our planet and our resources, but it also helps your energy bills. The better your home is built, the less air escapes, so the less you pay in utility bills.
Your home is built by our trusted sub-contractors, each of whom are a talented addition to our team at Vanguard North. We trust our team to do work in our own homes, which is why we also trust them to complete custom home building projects in yours.
WHY CHOOSE VANGUARD NORTH FOR YOUR HOME ADDITION?
Our home builders have over 35 years of experience in home building, remodeling, and renovations, giving us a vast amount of knowledge to draw upon when completing your home addition. Our customers are our highest priority, so all of your needs will be addressed in our very first meeting. You can read testimonials from our clients, who emphasize our timeliness, thoughtful customization of spaces, and the skilled craftsmanship involved in our work.
Addressing all of your home addition needs, we at Vanguard North take pride in our customers' satisfaction and genuine enjoyment of their new space. Helping with each stage of the design and construction process, we make sure that you get the home you've always wanted. Check out our gallery of work to see before-and-after images of homes we have remodeled in the Tallahassee area.
Get in touch with our home builders by filling out our contact form or by calling us at (850) 997-0016.
to get started on creating your dream home!